A belief is an idea held by a person or a group of people.
A belief can influence the way we live.
Beliefs can be identified by actions.
People in Australia have different beliefs.
People in other countries have many different beliefs.
A set of beliefs which is a way of life is also known as a religion.
Many religions are practised throughout the world and are known as world religions.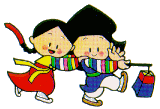 Next